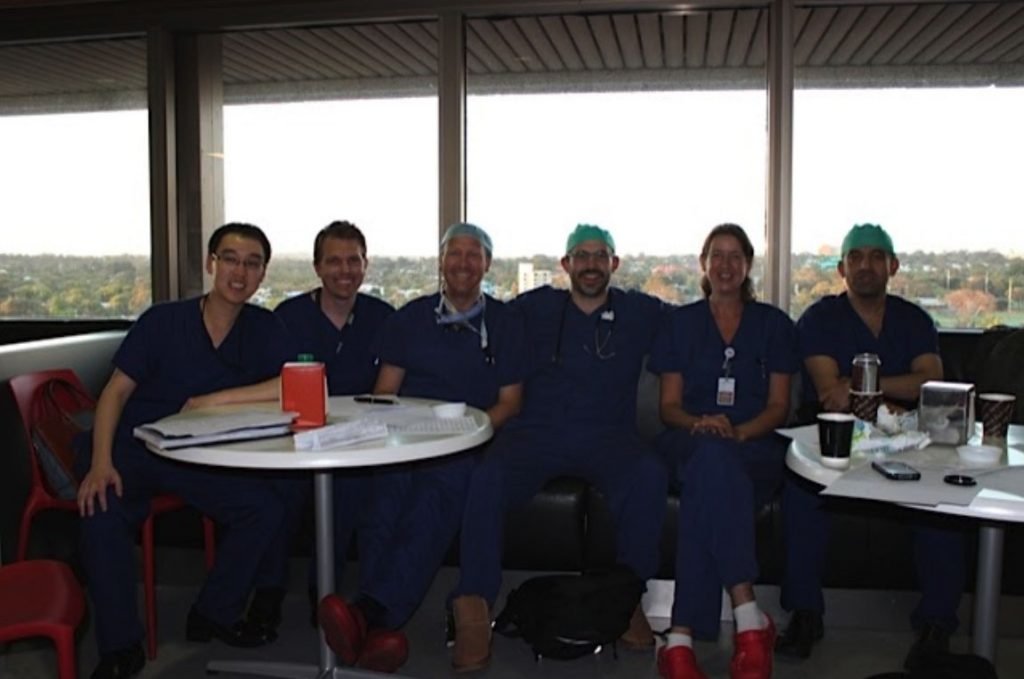 Feb 2010 to April 2010
Dr Pieter Verduijn MD, Senior Registrar, Erasmus Medisch Centrum, Rotterdam, The Netherlands
I highly recommend the PIPRS fellowship for trainees in plastic surgery that are interested in improving their knowledge and skills while living in a beautiful place in the world. Plastic and reconstructive surgery in Perth is practised in all its facets. From challenging paediatric congenital problems, to extensive big city trauma, to free flap reconstruction in head and neck, to state of the art breast reconstructions and hand surgery.
The plastic surgeons that I worked with, all share a great passion for their profession and are enthusiastic in sharing their knowledge. During supervised operations they will help you to improve your practical skills. The great amount of free flaps that are on the lists certainly boosted my microsurgical skills.
Perth is a great city with very friendly people and beautiful beaches. The fellowship has been a great experience on a professional, as well as on a personal level. I would like to thank Dr Lip Teh, Dr Mark Lee, and the rest of the team at Charles Gairdner Hospital, all very skilful surgeons, for making the fellowship an unforgettable experience. This fellowship has been a huge step toward becoming a plastic surgeon, it has given me more confidence during operations, both in skills and in decision making. The amount of reconstructive options that I have now, has increased significantly during my time in Perth. The PIPRS fellowship is the perfect fellowship for any senior trainee in plastic surgery who wants to combine challenging hands-on plastic surgery training with beautiful sunny Western Australia.
༺ᛝᛝᛝᛝᛝᛝᛝᛝ༻
Aug 2010 to January 2011
Dr Hinne Rakhorst MD PhD, Senior Registrar, Erasmus Medisch Centrum, Rotterdam, The Netherlands
The PIPRS fellowship can be highly recommended. The focus of the fellowship is a very successful mix of hand trauma and reconstructive surgery with special focus on microsurgery. A very positive experience for me was the hands-on mentality and the teaching of both theory and skills in the unit. As a fellow I felt part of the team from day 1.
Pathologies encountered included head and neck reconstruction, breast reconstruction(including TRAM and DIEP), sarcoma reconstruction and of course skin cancers (BCC, SCC and melanoma). Secondly there is a significant caseload of hand trauma (bone and soft tissue). Typically the week consisted of 4.5 days in theatre excluding on-calls.
One meets and works with a high number of consultants giving opportunities to 'pick brains' of many people. Not only from the Sir Charles Gairdner based staff, but also from many more consultants in the region during a 6-week term in private hospitals and during on calls. In addition I collaborated with all the registrars in training in the Perth region on a regular basis.
Perth is a pleasant place in a typical Ozzy rules atmosphere. It was pleasant for me as well as for my wife and daughter. We lived in Subiaco, which was perfect for our needs. During weekends the beaches are obvious places to visit as well as the surroundings of Perth.
The fellowship was valuable for me professionally as well as personally. The high numbers of cases and the exposure to performing various surgeries has made me a better surgeon.
I will use the experience on a daily basis in my own practice for many years to come. Special thanks to Dr. Teh, Dr. Lee and the other consultants and registrars at the Charles Gairdner Hospital and in the Perth region for all the fun and for making it an experience of a lifetime. Also thanks to the theatre staff for learning me to speak the true Australian slang.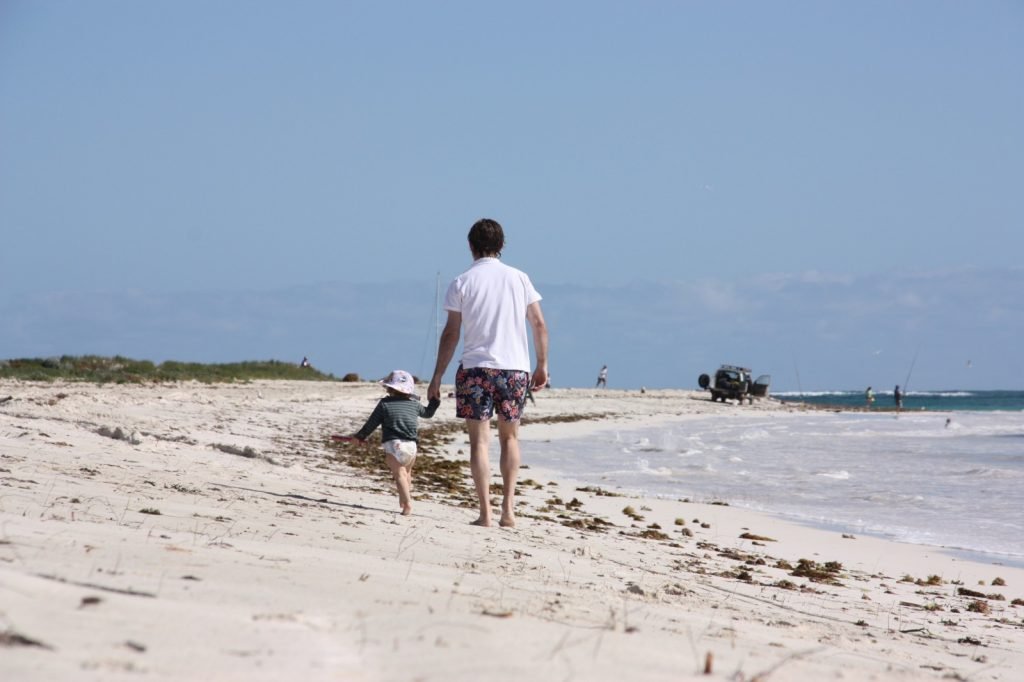 ༺ᛝᛝᛝᛝᛝᛝᛝᛝ༻
January 2011 to December 2011
Fellowship not offered due to funding reallocation.
༺ᛝᛝᛝᛝᛝᛝᛝᛝ༻
Feb 2012 to November 2012
Mr Sam Norton FRCSEd(Plas), Specialist Registrar, Addenbrooke's Hospital, Cambridge, UK
I cannot recommend the fellowship enough. It has given me hands-on exposure to a very broad caseload, both elective and emergency, with the added responsibilities of co-ordinating the day-to-day activities of a busy plastic surgery department on the other side of the world. This is ideal for a senior trainee.
Microsurgical and complex reconstructions included head and neck, breast, sarcoma, neurosurgery, skin cancer and trauma with the opportunity to be heavily involved throughout.
There is a manageable amount of general trauma to get through, in particular hand fractures, and some interesting ward-based referrals to tackle. Not surprisingly there is also a very high volume of skin cancers to treat. Most skin cancer patients have pathology on a different scale to what I am used to in the U.K!
Sir Charles Gairdner Hospital is a friendly and pleasant place to work. All the consultants are very hospitable, approachable and keen to teach and share ideas. In fact, the whole Plastic Surgery Department has made me feel welcome from day one. My junior colleagues, the theatre team, the nurses on G64 and the dressing clinic staff are all very capable and fun to work with. The phrase "no worries" rings true and there seems to be a real 'can do' attitude about the place.
Perth is a fantastic city to live and work. My wife and I, with 2 young children in tow, have loved living in Subiaco, less than 10 minutes cycle ride from the hospital. With amazing beaches, parks, and the heart of the city on your doorstep it is perfect for those with a young family or anyone seeking the outdoor lifestyle. There has also been plenty of opportunity to explore more of WA, and further afield, during our stay, a chance to see yet more beautiful places.
We are very sorry to leave Australia and I would particularly like to thank Lip Teh for making it all possible in the first place and ensuring that my family and I had a wonderful time.
༺ᛝᛝᛝᛝᛝᛝᛝᛝ༻
Aug 2012 to January 2013
Dr Jan Maarten Smit MD, Consultant and Dr Sanne Moolenburg MD, Senior Registrar, Erasmus Medisch Centrum, Rotterdam, The Netherlands
Absolutely a valuable addition to your training. For anyone in their final year of training, or anyone that recently started working as a consultant, we highly recommend this fellowship. We can merely confirm the previous fellows positive experiences. Apply for it! It'll be an experience of a lifetime and for sure, you won't regret it!
During your six months at Sir Charles Gairdner Hospital, together with or supervised by several different consultants, you will operate on an overwhelming number of patients with various conditions.
Indeed, skin cancer and hand trauma will take up the majority of your daily activities. Although it's an increasing problem in our part of the world, we had never experienced these numbers of skin malignancies. Furthermore you will develop a broad experience in breast reconstructions, sarcoma cases, and head and neck reconstructions. These reconstructive challenges are present on a weekly basis. This means that you will increase your skills in both routine high-volume operations, as well as more extensive extraordinary microsurgical reconstructions. As a fellow your main responsibilities lie in the operating theaters and planning/supervising the department. To maximize the learning experience, you are involved in both the preoperative diagnosis and indication, as well as the operative treatment. An individualised patient approach and cooperative work attitude is expected to fully maximize your learning experience. We found that working in a large city centre-based university hospital, and simultaneously treating typical problems from the remote areas of Western Australia, allows for a unique patient population and a combination of pathology, that is rarely found elsewhere.
Western Australia has more attractions to offer than you can visit in your 6-months stay. Margaret River's wineries and surf are world-class quality, and it's views from the steep rocky coast is quite impressive. The Northern area, with its spectacular diving reefs (if you have the chance, go diving with the whale sharks and manta rays at Ningaloo Reef), and remote aboriginal country around Karijini National Park, are amongst Australia's most spectacular sites.
Perth itself is a friendly, well-organized city. Most parts can be reached within an 20-minute drive. We loved living close to the beach at Cottesloe, but beware of the Fremantle Doctor (the southwesterly that blows every afternoon from noon to 7pm). The beaches and sunsets are spectacular, and if you like (wind)surfing or sailing, you'll have the time of your life. Perth has many child-friendly parks, and you'll undoubtedly enjoy living outdoors!! But beware, Perth has very fertile soils. Our firstborn child has Aussie roots!!
We truly miss our life in WA, and, once again, encourage everyone to apply for this fellowship. We hope that you'll enjoy all aspects of living and working in WA as much as we did. We are very grateful to Lip Teh for initiating and supervising this wonderful fellowship. We had a fantastic time.
༺ᛝᛝᛝᛝᛝᛝᛝᛝ༻
February 2013 to July 2013
Dr Guido Dolmans MD, Registrar, University Medical Center Groningen, The Netherlands
Personally, I would strongly recommend the Perth International Plastic Reconstructive Surgery Fellowship. In a six-month period this fellowship gave me a considerable boost in knowledge and surgical skills. The weekly practice was typically made up of 4.5 days of operating in theatre and the remaining half day was spent in clinics. The operative pallete varied from free flaps in head and neck oncology (ALT, rectus, LD), breast reconstructions (DIEP, LD), hand surgery (mostly trauma) and a considerable amount of skin cancer.
The Plastics team made me feel welcome from the start. It was a pleasure to work with my medical colleagues, the theatre staff and the nurses on G64 and in the clinics.
I was impressed by the high level of knowledge and skills of the whole medical staff; from consultant to registrar. I learned a lot from all of them. Especially the exposure to many free flap reconstructions improved my microsurgical skills.
Every Wednesday morning informative and interactive anatomy teaching sessions were held in Subiaco Hotel, and once a month a journal club was organised in one of the many fancy restaurants of Perth.
As for the geographical location, Perth is a very pleasant city to live in. It has a great climate, beautiful beaches and parks. My family and I lived in Subiaco, close to Sir Charles Gairdner Hospital and walking distance from many shops, restaurants and of course Patersons stadium with Australian Football. It was very easy for my fiancée and our 7-month-old baby to enjoy themselves when I was working. Perth has many options for young families; baby-swimming, rhyme-time at the local library, many shaded playgrounds etc. Around Perth, the Margaret River area is great for long weekend escapes and we very much enjoyed the Ningaloo Reef where we had an awe-inspiring whale shark encounter.
We had a wonderful time in Australia, we are already considering to come back some day. I would like to thank the whole team and especially Lip Teh and his family for making the fellowship possible and also for receiving my family and me so kindly.
༺ᛝᛝᛝᛝᛝᛝᛝᛝ༻
August 2013 to January 2014
Dr Sara Atkins FRCS(plas), Specialist Registrar, Yorkshire Deanery, UK
༺ᛝᛝᛝᛝᛝᛝᛝᛝ༻
February 2013 to August 2014
Dr Duncan Taylor FRCS(plas), Specialist Registrar, Manchester Deanery, UK
I reiterate the comments of the previous fellows when I commend this fellowship as an excellent experience, both from a work and life perspective. There is a great breadth of operative procedures at Charlie's and I personally feel you would be hard pushed to find this variety at many centres across the world. Weekly, there are major Head and Neck, Breast, Sarcoma and large Cutaneous cancer reconstructions, with the majority involving free tissue transfer.
From day one I was made to feel really welcome and quickly became integrally involved within the team. The quality of staff from the theatre, to the ward to the outpatients department is first class and is performed with enthusiasm and a smile. Sir Charles Gairdner Hospital is one of the best hospitals I have worked in and the hospitable 'no worries' attitude made the early transition very easy.
For the fellow, there is a heavy operative slant on your daily activities, which I felt at this stage in training was preferable and you are given as much independent operating as your level of experience allows. This being said, there was always support and supervision as required or needed, which made the working experience all the more enjoyable.
It was also nice to see the Plastic Surgery service still leading the major reconstructions, especially the microvascular work and maintaining very good working relationships with their colleagues and associated specialties.
The working pattern is busy, you take 'out of hours' responsibility for the flaps you perform and you are part of the registrar on-call roster (1:4) covering referrals from on and off site. However, this is not onerous and is well remunerated. The trauma load is light enough to get done within good time frames, with reasonable access to theatres whilst maintaining adequate exposure. Principally consisting of hand fractures, soft tissue injuries and complex wound referrals.
Sir Charles Gairdner is a public hospital and most of the consultants also work in surrounding private hospitals. Though day to day work is reasonably busy there is still opportunity to assist in the private sector to further increase your experience and case mix. I personally finished the 6 months feeling much more confident and with a very healthy logbook of cases!
From a 'life' perspective, myself, my wife and (at the time of arrival) our 9 month old daughter had a really fantastic time living in Perth. We lived in Cottesloe within a 5 minute walk to the Swan river in one direction and a 15 minute walk to the beach and Indian Ocean in the other – it really doesn't get much better than this! Perth is a great place for young families with loads of kiddy friendly things to do and perfect weather to go with it. Australia is renowned for its outdoor activities and Perth is no exception. If you are into this kind of lifestyle you will love it!
The hospital is really easy to get to and I cycled to work each day, with quiet roads and plenty of cycle paths it is really safe and hassle free. There is a great café culture and with a relaxed pace of life, it makes living in Perth a very pleasant experience. As mentioned by some of the previous fellows, there are some fantastic places to visit up and down the western coastline and our favourite spot was down around Bunker Bay and the South West corner. A 3-4 hour drive but quite achievable over a long weekend! Again special thanks to Lip Teh, for organising the fellowship so well, but over and above this for his (and his wife Phoebe's) kind help and support whilst we were here. It will always be really appreciated."
We felt really sad to be leaving Perth, but were extremely grateful for our time there.
༺ᛝᛝᛝᛝᛝᛝᛝᛝ༻
August 2014 to Jan 2015
Dr Guus Maarten Vermeulen MD PhD, Senior Registrar, University Medical Center Utrecht, The Netherlands
༺ᛝᛝᛝᛝᛝᛝᛝᛝ༻
February 2015 to August 2015
Dr Wynand Melenhorst MD PhD, Senior Registrar, Isala Zwolle, The Netherlands
The PIPRS fellowship has fully lived up to my high expectations. It has been a very valuable addition to the training in plastic surgery that I had in the Netherlands and it was exciting to live in Perth.
The fellowship offers exposure to a broad variety of surgical cases. Since the department is strongly involved in and dedicated to the care of patients with skin cancer, breast cancer, head and neck cancer, sarcoma, major and minor (hand) trauma and soft tissue infections, so is the fellow. Reconstructive surgery is the overall dominant theme. Free flaps (e.g. DIEP, LD, gracilis), pedicled flaps (e.g. PM, VRAM, gastrocnemius) and local flaps (from simple transposition flap to nasolabial flap to scalp rotation flap), mainly for cancer cases but also for trauma, form the principle part of surgical activities. The treatment of acute hand trauma is another significant share of workload.
Since the fellow spends most of his/her time in theatre, and mostly as the primary surgeon, the fellowship truly allows for a thorough hands-on experience.
The Sir Charles Gairdner Hospital provided a welcoming atmosphere for me and other foreign doctors. Both in clinics as on the ward and in theatre, staff are friendly and helpful. The collaboration with other specialists (orthopedics, ENT, neurosurgery) in multidisciplinary cases was pleasant. The fellowship was well organized and I am very thankful for the hospitality of the entire team. Specifically Lip Teh and Ruvy Gurfinkel have been dedicated mentors and it has been a great pleasure working with them.
Finally, Perth delivers. It is a very friendly and easy-going city with a fantastic climate and lots of opportunities, depending on your personal preferences. Sports, dining and drinks, beach life… We tried and managed to spend a substantial amount of time outside of Perth too and visited many beautiful spots on the west coast. Altogether, I feel privileged to have been granted the opportunity to work as a PIPRS fellow and to live with my family in Perth!
༺ᛝᛝᛝᛝᛝᛝᛝᛝ༻
August 2015 to February 2016
Dr Heidi Debels MD PhD, FCCP. Plastic Surgeon, University Hospital Brussels, Jette, Belgium
It's a fantastic fellowship where the fellow gets the opportunity to improve surgical skills and perform a lot surgeries as a primary surgeon. The fellowship predominantly focusses on microsurgery and flaps, breast surgery and reconstruction. However, you do get some exposure to other fields as well such as head and neck, craniofacial surgery and hand fractures.
It's a very hands-on surgical fellowship and I remember doing a DIEP flap myself in my first week! No time is wasted in order to make sure you get a lot out of your time here. And it is very nice to get that trust straight away. The consultants will make sure you won't miss interesting cases and will actively invite you to these.
I also enjoyed working with a great group of registrars and we all got along pretty well. Nurses and other staff in the hospital were also great, very helpful and fun to work with. I thank Lip Teh for organizing this great fellowship and were glad to meet his lovely family as well.
Perth in itself is a very enjoyable city. We lived just across the river in South Perth and enjoyed a nice view over the city while only being 15 minutes away from the hospital. With children this city is also great! There are a lot of parks, playgrounds and outdoor pools. My daughter had a great time. Perth's whether is fantastic and it's believed to be the most sunny city with more than 300 days of sun a year. Great outdoor activities, I still miss the open air movies that they were showing all over town.
With only being on call one out of five weekends, you have plenty of time to enjoy Western Australia. We bought a Landcruiser with a popup roof-tent and used it to explore the entire state. My daughter fell in love with kangaroos on the beach during our travels. Definitely she had the time of her life, but I am sure we had as well!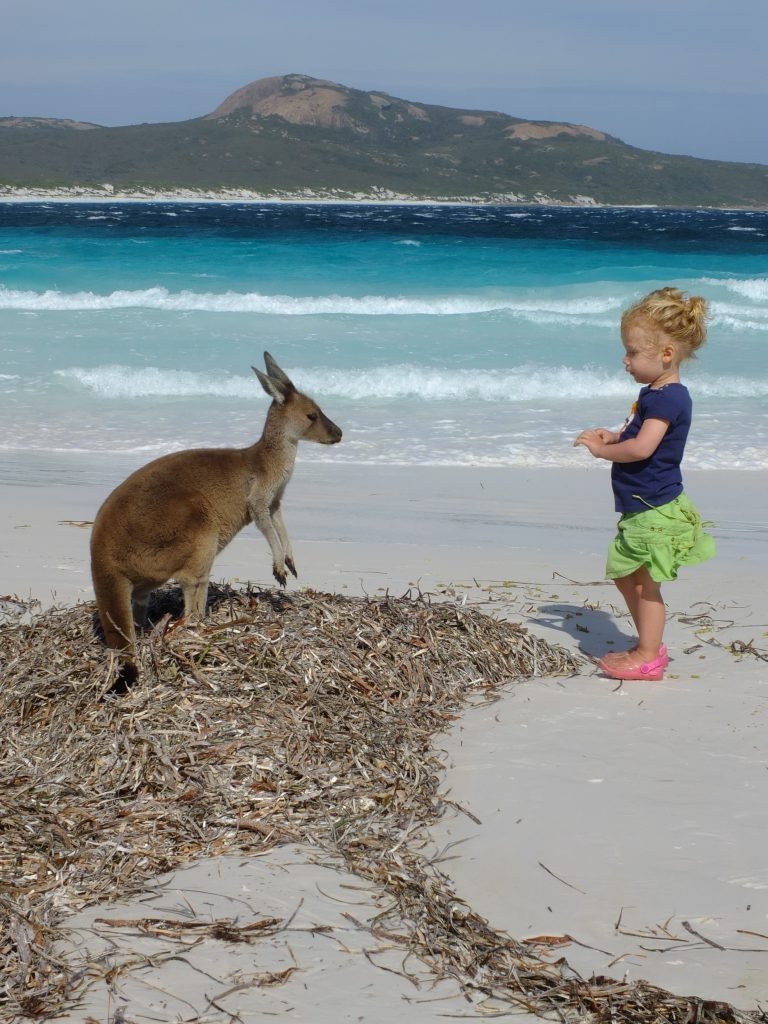 ༺ᛝᛝᛝᛝᛝᛝᛝᛝ༻
March 2016 to February 2017
Dr Özge Senyaman MD, Plastic Surgeon, Universität Lübeck, Germany
Like the previous fellows I can only highly recommend the PIPRS Fellowship. It is a perfect addition to your training at home or when you are a young consultant who has recently finished training. The Sir Charles Gairdner Hospital is one of the biggest in Western Australia and one of the best hospitals I have ever worked in. It has high levels of medical standards and a huge variety of plastic surgical cases. In many of those cases you will be the leading surgeon or primary assistance. The variety of cases include predominantly skin cancer, hand trauma and reconstructive surgery with free flaps (e. g. DIEP, ALT, Free Lymphnode transfers, LD, gracilis). Other regular cases include elective hand surgery, pedicled flaps, craniofacial surgery including facial trauma surgery, orthognetic surgery, rhinoplasties and cleft surgery.
As the only fellow you will participate in all major cases and thus will have the most possible learning effect.
A lot of extra teaching comes with the weekly skin cancer meetings, x ray meetings, Saturday teachings for the trainees with interesting cases and alternating consultants, journal club once a month (usually in one of Perth's fancy restaurants) where you are welcome to participate. Working at Charlies is quit busy but you will only have on calls usually one in 4 weekends and one on call during the week. Most of your working time you will spend in theatre with just maximum one day per week in the outpatient clinic.
The consultants you will work with are highly specialized surgeons. The staff members in theatre, the outpatient clinics or ward G64 including all nurses, physio therapists and secretaries are highly qualified, very nice and welcoming and made me feel at home from the first minute on. I was blessed to work amongst a bunch of great registrars, some of them I became close friends with.
Perth is one of the most beautiful cities I have ever visited. No wonder it is usually listed in top ten rankings of the world's most livable cities. Although it is the most isolated capital city in the world, you won't miss anything. People are friendly and open minded. I lived in Subiaco with its beautiful small cafes and shops and the adjacent Kings Park which is rising above the Swan River with its spectacular botanic garden and the beautiful open air cinema you can enjoy in summer times. If you are a water sports fan, you will certainly have the time of your life, no matter if you like kiting, surfing, stand up paddling or sailing.
My sister and fiancé who came to visit me, immediately shared my positive impression about Perth and the Ozzies.
I was lucky enough to explore the western coastline from Margaret River up to Kalbarri National Park and Ningaloo Reef. Definitely see as much as you can along the coastline. You will have an amazing experience with Australia's beautiful unique nature, endemic wildlife and the clearest night sky full of stars.
You should definitely apply for this fellowship as it is a lifetime experience both for your professional and personal life.
I would like to thank Ruvy Gurfinkel, Remo Papini, Guy Watts and the other consultants and colleagues for all their time and effort. A special thanks goes to Lip Teh and his lovely family for making this fellowship possible and welcoming my sister and me in their home."
༺ᛝᛝᛝᛝᛝᛝᛝᛝ༻
February 2017 to August 2017
Dr Konrad Mende MD, Plastic Surgeon, Universität Bern, Switzerland
This great Fellowship provided me with a comprehensive experience in all aspects of reconstructive surgery following hand and craniofacial trauma, skin cancer, breast cancer, sarcoma and head/neck cancers with a special emphasis on Microsurgery.
As a fellow I had the privilege to spend four to five days in theatre per week. One to two free flaps per week, mainly head and neck (ALT, RFF, Fibula) and breast reconstruction (DIEP). There are many interesting cases in facial, hand and general plastic surgery depending on the responsible consultant's activity each week to get involved with.
The consultants will always make sure you won't miss interesting cases and will actively invite you to these, including to their work in the private.
As this often includes activities in different hospitals where you need to apply for AHPRA clearance and clearance by the respective HR/ Occupational health (count 6 weeks on average!) I strongly recommend making a list of potential off-Charlie's hospital sites early in the beginning of the fellowship. The consultants themselves, the registrars and secretaries are very helpful with that. One Consultant took me to an operating list and clinic on his private plane all the way up the coast to Geraldton! Also make sure you have/ get a medical indemnity insurance, which covers you in the private. With my strong hand surgery background I was expected to lead the X-ray meetings and hand teachings, and to supervise many cases in theatre. The regular Consultant led Journal clubs are not only highly interesting and relevant, but always organised as a very pleasant night out in one of the many top restaurants in Perth.
I deeply thank Lip Teh for not only organising this fellowship, but also to make it REALLY enjoyable, including many amazing surgeries, fun dinners, invitations to meet his family and even helping out with a car. All the other consultants are equally enjoyable to work and spend time with and the group of registrars and juniors was a bunch of great fun. Perth is an amazing place to live, both if you come by yourself or with a bunch of kids. It has all the facilities and excitements of a big City, and is still just a long stretch of beaches, beaches and beaches.
Spectacular sunsets in the ocean 365 days a year! I know people that moved to Perth only for that reason. So easy to be out of town and into spectacular nature. There are "The Hills" right behind Perth with beautiful walks and a paradise for road and mountainbiking, and a few good rock climbing sites. Perth is good for cycling anyway, and I would often cycle to work along the beautiful coast from my home in Trigg and City Beach. If you are a kite surfer, bring your gear and make sure you get the Australian summer, that's when the "Doctor", the very reliable wind kicks in every single day. Great for downwinders, wave and freestyle. Surfing in Perth is a bit flat and crowded in Summer (but still plenty of surfing days, just check the reports) on the metro beaches. Perth is protected by Rottnest Island and some reefs, and they work much better once the first one or two winterstorms have cleared the banks and when the bigger autumn and winter swell kicks in. The metro beaches are mainly beachies, there are some reefs and points (look up The Spot at Two Rocks 40 min North). Some great longboarding spots as well. You'll need a car (anyway in Perth!) to be flexible to respond to different surf conditions, world class beaches are not far north and South (Margeret River!). One of the most impressive and probably my favorite is Yallingup. Ningaloo Reef in the North is a must, swimming with the whale sharks and the humpback whales in that unique setting is absolutely incredible. If you plan some time for travelling, the west is less crowded with tourists but offers absolutely stunning unique nature, both up north (Kimberley!) and South (Esperance!). Consider a "real" 4WD including a course for offroad driving, as this might define and your travelling plans and massively enlarge the options.
༺ᛝᛝᛝᛝᛝᛝᛝᛝ༻
September 2017 to May 2018
Fellowship not offered due to funding reallocation.
༺ᛝᛝᛝᛝᛝᛝᛝᛝ༻
May 2018 to August 2018
Dr Alex Anzarut MD,  Plastic Surgeon, Duncan, Vancouver Island, Canada
Our entire family enjoyed the time we spent in Perth.It is one of the most beautiful and family-friendly cities in the world. The team at Charlie's Hospital was extremely welcoming. The operating room staff included some of the best nurses I have ever had the chance to work with. There was a wide variety of surgical cases. This included complex head and neck reconstruction, lymphedema surgery, microsurgical breast reconstruction, perforator flaps, trauma, skin cancers, and rhinoplasty. All of the consultant surgeons were friendly and interested in sharing their knowledge and skill. I would highly recommend this experience to anyone interested in a plastic surgery fellowship in a beautiful city with wonderful people.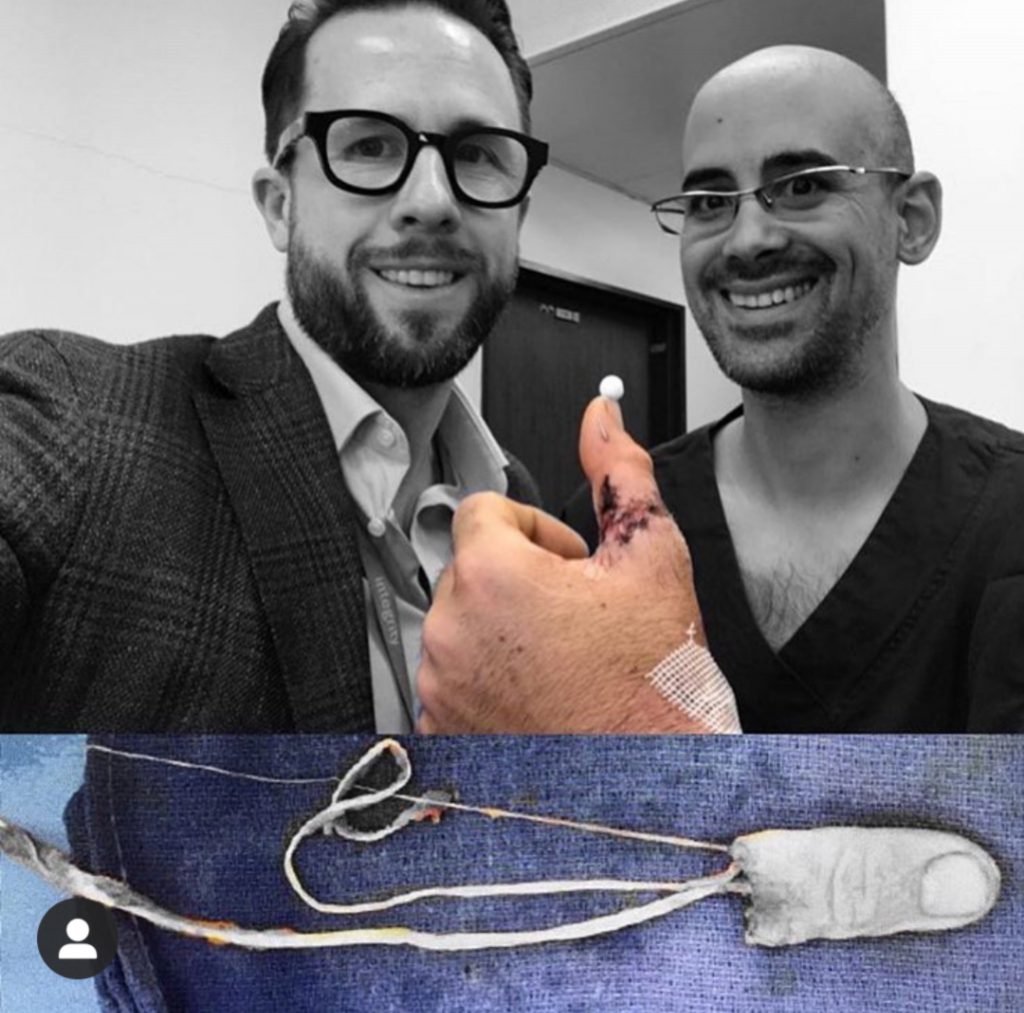 ༺ᛝᛝᛝᛝᛝᛝᛝᛝ༻
August 2018 to February 2019
Dr Cristián Taladriz MD, Plastic Surgeon, Universidad de Chile, Plastic Surgeon, Santiago, Chile
༺ᛝᛝᛝᛝᛝᛝᛝᛝ༻
February 2019 to July 2019
Dr David Braig MD, Plastic Surgeon, University Medical Center Freiburg, Germany
I can highly recommend the PIPRS fellowship at SCGH. It's perfectly suited after finishing your training or in the first years as a young consultant to gain further expertise in reconstructive surgery.
There is exposure to a wide variety of cases with an emphasis on tumour reconstruction. The department covers all aspects of plastic and reconstructive surgery, except for burn injuries and paediatrics. A focus are soft tissue tumours, as the State Sarcoma Service sees 700 new patients at SCGH each year and hosts a weekly tumour conference with a big caseload.
The day usually starts with a ward round on the plastics ward G64 and of all outliers in the hospital with the registrars and junior doctors. Afterwards the team is allocated to theatre, ward and outpatient clinic. I was the only fellow in the department and thus rostered to theatre most days of the week. At SCGH there are usually 1-2 operating theatres allocated to the department and trauma cases are performed in a separate theatre. Additional lists are at Osborne Park Hospital, but I rarely went there, as major surgeries are allocated to SCGH.
Free flaps are mostly for breast reconstruction, head and neck tumours and sarcomas with one to two flaps a week. As a fellow, I participated in all free-flap cases, which were usually operated in a two-team approach with one of the consultants. There is a lot of hands-on training with direct supervision; raising flaps, preparing the recipient vessels and performing the microanastomoses. I thus gained further experience in operating all of the standard free flaps. DIEP, ALT, radial forearm, free fibula and gracilis flaps were the workhorse flaps. My personal highlight was a free helical rim flap for nasal alar reconstruction.
Otherwise, there is exposure to a big variety of pedicled flaps, implant based breast reconstructions, craniomaxillofacial surgery including orthognathic surgery and facial fractures, hand trauma, skin lesions and sentinel lymph node biopsies where the fellow is the primary operating surgeon. Depending on my experience and expertise with procedures I was performing the operations without direct supervision, often teaching younger trainees.
On-calls are approximately one weekend a month and one night during the week. Caseload varies, but they can be busy, as the on-call surgeon covers general plastic surgery, hand trauma, facial traumas and dental infections. The fellow is expected to manage and operate all the hand trauma cases independently. If facial fractures or dental infections require urgent surgery during on-call times, an experienced consultant is available to help.
I really enjoyed working at SCGH. The staff is very professional and helpful. Working hours are usually between 7.00 – 7.30 am and 4.30 – 5.00 pm with the occasional exception for big cases. Coffee rounds are an important part of daily routine and there is always time for a nice chat and case discussion. Consultants are great teachers and make sure you get hands-on exposure to all interesting cases. They all cover individual areas of expertise, which results in a high level of competence and patient care. There is also the possibility to assist in private hospitals on the weekends to gain further experience and earn some extra money. Journal clubs are on a monthly basis in different restaurants around Perth and I can highly recommend participating, as you will meet Plastic Surgeons from other hospitals around Perth and paper discussions are generally good.
In addition to the consultants, there were three training registrars and two service registrars who were working full-time in the team for the same six months. This is your team for all daily routines and the most senior registrar makes the roster on a weekly basis to allocate the team to the theatre lists. The junior doctors were on a different roster and therefore changed twice during my fellowship. Perth is the perfect city to live, if you like a relaxed atmosphere, the sun, the ocean and good coffee. I would recommend living in a suburb close to the beach, such as Cottesloe. You can still take the bike to work and there is a bike rack just in front of the theatre changing rooms. By car it's a 15 min drive to the hospital. And you'll need a car anyway for on-calls and to get around Perth.
I was lucky to travel along Western Australia's southern and northern coast for several weeks. In the South, Esperance, Cape Le Grand National Park and the Margaret River region are definitely worth visiting. However, my favourite place was Ningaloo Reef. In Coral Bay you can snorkel the reef starting directly from the towns beach. Swimming with a whaleshark, which can best be encountered fom March to June, is a once in a lifetime experience you shouldn't miss.
I would like to thank Lip Teh and Remo Papini for organizing the fellowship and guiding me through my six months. A big thank-you to Reuven Gurfinkel and Ian Timms for their masterclass in microsurgery, and to Guy Watts and Robert Love for excellent teaching in craniomaxillofacial and hand surgery. Thanks to Ranjit, Samantha and Raj, the trainees at SCGH, who were not only colleagues, but became good friends. They helped me any time, liberally answered not only all my absurd and trivial questions but also taught me how to survive in a country full of venomous animals.
༺ᛝᛝᛝᛝᛝᛝᛝᛝ༻
July 2019 to February 2020
Dr Cecile van Laarhoven MD, Plastic Surgeon, Erasmus Medisch Centrum, Rotterdam, The Netherlands
༺ᛝᛝᛝᛝᛝᛝᛝᛝ༻
February 2020 to July 2020
Fellowship disrupted due to COVID-19 pandemic
༺ᛝᛝᛝᛝᛝᛝᛝᛝ༻